Ukraine tennis star Elina Svitolina has been in Irpin to see the reconstruction of a residential block that was destroyed in the conflict with Russia.
The world No 25, who has won 17 career titles, has helped raise funds for the redevelopment and met some of the Ukraine people forced from their homes by the war.
A total of 18 houses have so far been rebuilt as part of the project organised by Ukraine's United 24 charity, with donations worth over £100,000 from people across 110 different countries, including the UK.
"When I came here in February, my heart was broken," said Svitolina. "The building was burned down. Today, I'm happy to hear that some families have already returned to their homes."
Svitolina, who is married to French tennis player Gael Mofils, played at Wimbledon this summer just nine months after giving birth to daughter, Skai.
She surpassed all expectations, making it to the semi-finals, only losing out at the last hurdle to eventual champion Marketa Vondrousova.
The Czech previously hailed Svitolina as a "super woman" with the Ukrainian admitting representing her war-torn home country on the world stage had been a lot of pressure.
Following her defeat at the All England Club, Svitolina said: "For sure it's a big motivation, but also it's a lot of responsibility – a lot of tension.
"I try to balance it as much as I can, but sometimes it gets maybe too much. But I don't want to take it as an excuse that I lost today. I try to take it as a motivation for me."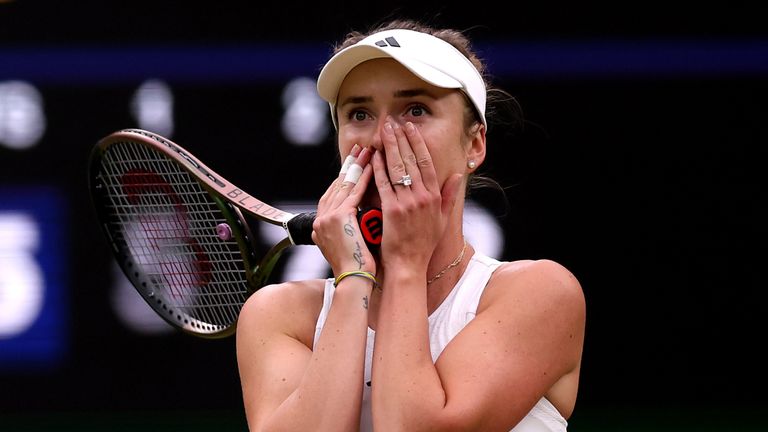 Talking about the country that got behind her, she added: "It's unbelievable – they have been there with me all the way.
"I hope Ukrainian people continue supporting me. It was really amazing."